BitcoinSV (BSV), the Original! – "Bitcoin Satoshi Vision"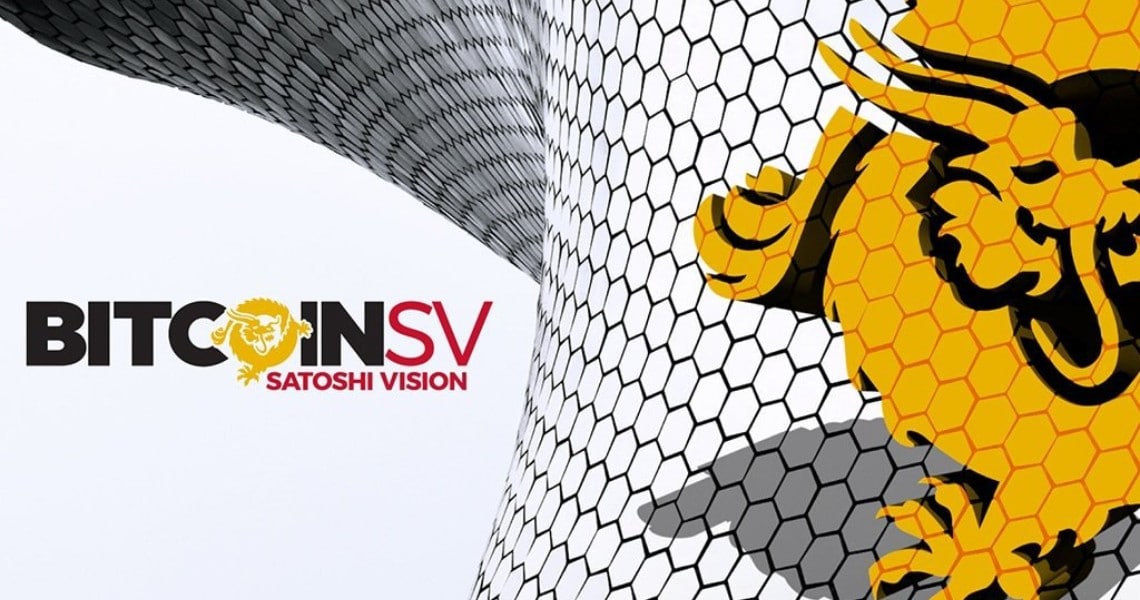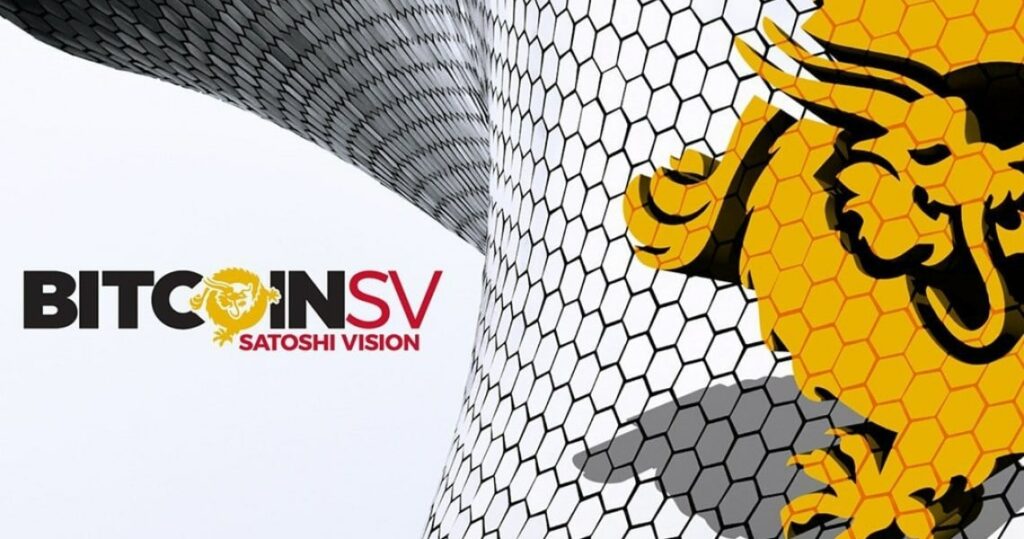 Why Is BitcoinSV the Original Bitcoin?
For starters, BitcoinSV seeks to restore BTC's general purpose of becoming a peer-to-peer electronic form of cash. Besides that, it wants to improve BTC's security, stability, and scalability to enable instantaneous and safe transactions. To achieve these objectives, BSV integrates a larger blockchain size―128 MB to be specific. Cryptofights has already tested the performance with a large number of transactions. Crytpofights is one of the BSV Games or casinos on the Bsv blockchain.
Its founders believe that it is the purest form of the BTC available. In comparison, a few of the BTC community members think that Bitcoin Cash and Bitcoin have derailed Satoshi Nakamoto's vision. So the BSV brings to the table what Satoshi had in mind. Therefore, we can summarily say that BitcoinSV is the original Bitcoin―the SV abbreviation is just a marketing gimmick for the new coin.
What Is the Difference Between Bitcoin (BTC) And BitcoinSV (BSV)
Without question, Bitcoin (BTC) is the mother of inventions when it comes to cryptocurrency. A sea of altcoins have been developed and are in use, thanks to its blockchain technology structure, albeit with a few improvements here and there―BitcoinSV (BSV) coin being one of its most controversial forks.
So, what is BitcoinSV? And why should you care as a crypto investor, enthusiast, or ambassador?
Well, here we demystify the BSV coin and its differences with BTC, as well as bring you up to speed regarding its other ABCs. For instance, BSV's price analysis and prediction and how to purchase it, set it up, and use it.
Hopefully, this can help you make an informed decision regarding a BSV investment sooner or later, as you may wish.
Without further ado, let's dig right in!
BitcoinSV

BSV Games



Signing Up for the Best BSV Wallet, Handcash
It's a no-brainer that you require a cryptocurrency wallet for any crypto transaction or exchange to take place, and the BSV coin isn't an exception. In this light, our best choice for a BSV wallet is HandCash.
Some of the helpful features that make it the best fit include:
A recovery and backup feature
An ability to exchange BSV coins through its handles
An easy-to-use and set-up interface
It can be locally secured using a pin

Here is how to use it:
Register and download the HandCash app.
Open the application and select the New Wallet option. Alternatively, select the Restore Wallet option if you had initially installed it on your gadget.
Select a handle. In this case, a user name you'll be using when sending or receiving BSV from another HandCash wallet. Therefore, ensure that you create a unique handle. Click next upon finishing.
Back up your HandCash wallet. You can do so by selecting Back Up option in the middle of your home screen.
Or go to settings, Backup / Restore and choose the 12 words system option. Off noteworthy is to write down the displayed 12 recovery words and keep it a secret. They will come in handy when you need to regain access to your wallet.
How to obtain a BitcoinSV wallet Address
You need to access your home screen and then click on the QR code on your handle's right-hand side to get your wallet Address. The displayed QR code is your Wallet Address. You can scan it to receive BSV coins from compatible wallets.
Alternatively, you can select the copy address option and paste the provided details into a Word document. And that's it; only remember to use the address on compatible wallets.
Apart from that, you can now top up your HandCash wallet using a credit or debit card if you stay in Australia and Canada and are a BSV account holder.
Who Is Craig Steven Wright
To cut to the chase, Craig steven wright is an Antiguan/Australian computer scientist, inventor, and businessman. He is the man behind the creation of Bitcoin and the coming up with its white paper under the pseudonym Satoshi Nakamoto. As a result, he is famed for being one of the blockchain technology pioneers.
What Is the Main Difference Between BTC and BTC
As a BTC fork, BSV differs from the original coin in several ways.
Below is a comparison table for the two coins:
| Cryptocurrency | Scalability | Smart contract | Transaction speed | Transaction fees |
| --- | --- | --- | --- | --- |
| BTC | Is less scalable in comparison to BSV as a result of its smaller block size―1mb per block. | Makes use of smart contracts. Examples include Stacks token, and Arkadiko. | 4.6 transactions per second. | Depends on the crypto platform you're trading in. |
| BSV | Has a huge potential for scalability due to its large block size compared to Bitcoin―128 Mb per block. | Plenty of smart contracts. An example is the ERC20 smart contract. | Fast transaction speeds: up to 400 transactions per second. | Depends on the crypto exchange platform you're trading in. |
BitcoinSV (BSV) Price Analysis 2022 – 2023
As of now, the price of BitcoinSV isn't stable. It's fluctuating between a low of $59.61 and a high of $ 61.72.
Our opinion is that its price will shoot up between 2022 and 2023 due to related benefits and helpful features.
Below are some of the BSV price predictions for 2022 from a few crypto experts
Digital Coin Price: They predict a price increase that can surpass the $400 mark
TradingBeasts: They forecast the price to drop to an average of $63 and then rise to $176 by 2025
Gov Capital: They predict the price will rise to $292 within 2022 and then rise to $1391 in a five years time frame
Wallet: They predict a reduction in prices by 25%
As a side note, BSV is expected to overtake BTC in the long term as it has a competitive advantage in scalability and protocol. It features a whopping 128 MB per block size―a gigantic figure compared to BTC's 1 MB per block size.
This allows BSV more transactions per second, making it a go-to choice for businesses and enterprises that need to move things pretty fast.
Additionally, the coin incorporates law in its operation to restore Satoshi's vision of developing a regulation-friendly ecosystem. A component that can help achieve enterprise confidence, win institutional investment, protect consumers and assist in the growth of blockchain technology
Nonetheless, one of the flipsides regarding BSV is that it isn't accepted on some exchange platforms, such as Kraken and Coinbase.
How to Purchase BitcoinSV on a Digital Asset Exchange
Digital asset exchange platforms provide the easiest and most popular ways of purchasing BitcoinSV.
Here is how you can buy BitcoinSV from Bittrex:
Proceed to the Bittrex home page and sign up
Log in to your Bittrex account and click on the instant Buy & Sell option from the dashboard
On the buy now page, select the amount of Bitcoin SV coin you want to purchase
Select the payment method you want: for instance, using your USD balance or Debit/credit card
Click on the next button to go to the review purchase page
Follow the provided prompts to complete your transaction.
What Is Wrong With BitcoinSV
One of the main downsides of BitcoinSV is its lack of significant volume compared to BTC. This can be explained by the fact that it is a new kid on the block compared to Bitcoin. So, it's still speculative if its improved features will become a melting pot in the crypto world.
Again, the coin is facing inappropriate controversy at a time when it needs to grow within the crypto market. In specific the court case involving Wright (its founder), who claims to have invented the original Bitcoin under Satoshi Nakamoto. Whether its outcome will fortify or wreck the digital coin remains a time-will-tell issue.
Why Should I Utilize the BSV Blockchain
You should use the BSV blockchain as it allows several benefits. Specifically, low costs compared to Bitcoin, more data capacity, scalability, and a distributed data ledger best suited for businesses.
The number of coins on the BSV blockchain
By September 3rd, 2021, Bitcoin SV had stored 711.17GB on its blockchain. The amount is expected to increase in the future.
To keep your bookmarks on the BSV blockchain, try the power of the BSV blockchain with numerous apps such as Windbell. (Video)


How Many BSV Transactions per Second at the Moment and What Capability in Future
Currently, the coin is processing over 5000 transactions per second. However, it's targeting 100,000 transactions per second by the end of 2022
Final Thoughts
Well, there is our take on the BitcoinSV coin. And as you can see, it has growth potential, sooner or later―it's just a matter of when―its passionate fan base, developer engagement, lower than Bitcoin's transaction fees, as well as the capability for massive scalability tell the story.
So you can keep an eye on it as a smart investor; who can spot the next big wave. You never know; it might be the next biggest thing in crypto, enabling you to rake- in colossal profits. That's it; the ball is now in your court.