Introduction
Since November 2011, Electrum wallet has been an ever-present feature for holders of Bitcoin. It is in fact one of the earliest and most reliable Bitcoin wallets around.
Electrum is reputed for storing Bitcoin (BTC) only. This wallet does not even store Bitcoin Cash (BCH), a fork of Bitcoin. It also does not store any other known cryptocurrency. Nevertheless, the Electrum app can be forked like in the case of Electron Cash, to support Bitcoin forks like BCH.
Electrum wallet is a free to download, open source software and the code can be looked at by virtually everyone. You can check for any bugs, breach in security or minor glitches to the code.
Electrum is also great if you regularly make payments online using cryptocurrency as you can always have some amount of Bitcoin ready for use. It offers a difficult to hack user password protection.
The wallet receives blockchain details directly from a server and this ensures that it is quick with no form of delay. In addition, the server does not share private keys and the Electrum software wallet is constantly updated.
Download
Electrum Wallet Security Features
Electrum offers password protection for the encrypted wallet file which stores users private keys. In the event that your private key is accidentally lost or where your device (on which the Electrum wallet is installed) is missing or even stolen, Electrum offers a backup option with the use of a seed phrase.
Also, your Bitcoins are safe from the hands of hackers (who hack into a server), as no script is downloaded by Electrum. A server can be operated by just about anyone, as the Python code is essentially open source by nature. Members of the Electrum community can review the code and the decentralization of the Electrum wallet further protects users.
Setting up Electrum Wallet

The latest version of the Electrum wallet was made available to users on the 21st of August, 2020 and you can easily set up this Electrum wallet when you follow the 10 steps highlighted below.
▶ Step #1: Download Electrum Wallet
The first step to setting up the Electrum wallet on your device involves you downloading the app. Go to the Electrum website and click on the download icon.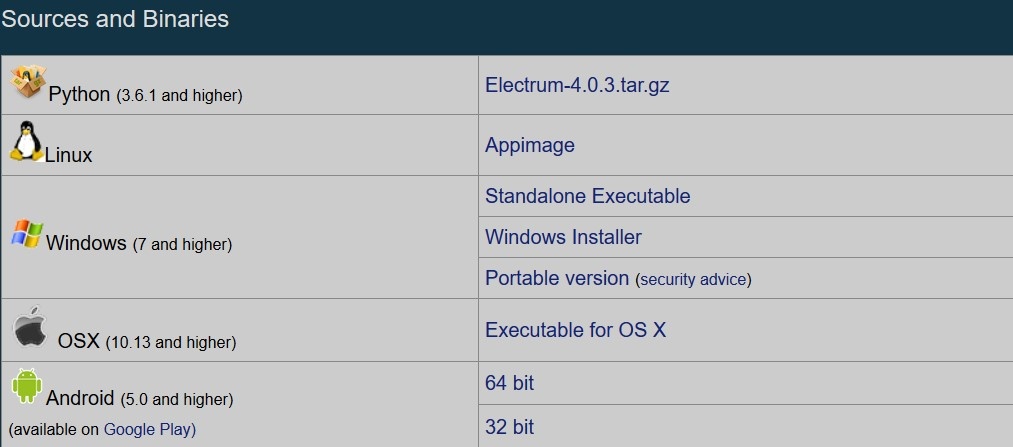 ▶ Step #2: Download Files
Once you have clicked the download icon, you need to then download the relevant files to your personal computer. To do this, you need to click on the "Windows Installer" option.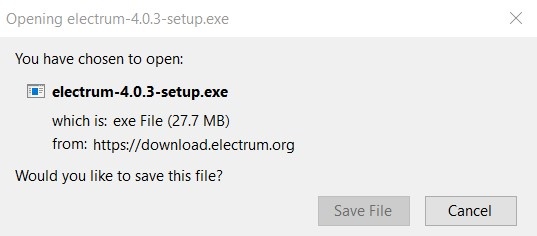 ▶ Step #3: Follow the Instructions
After the Electrum file has been downloaded, the next thing you need to do is to open the downloaded file and strictly adhere to the instructions that appear on your PC screen during the installation of your Electrum wallet.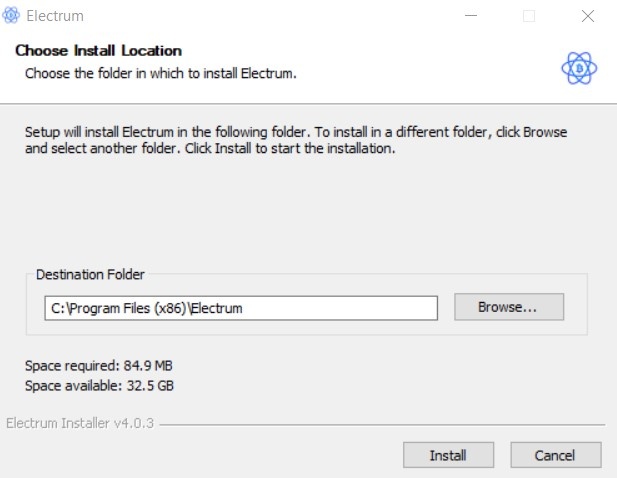 ▶ Step #4: Launch your Electrum Wallet
As soon as your Electrum wallet has been successfully installed, you can then launch the wallet.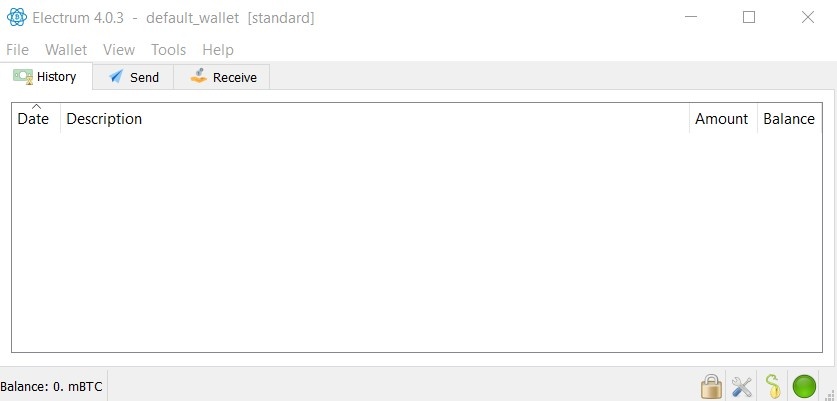 ▶ Step #5: Answer Wallet Option Prompt
Once you have opened your newly downloaded Electrum wallet, you are prompted to either restore your existing wallet or create a brand new one. To create a brand-new Electrum wallet, you simply need to click the "Create a New Wallet" option, then click "Standard Wallet". After you are through with selecting the standard wallet, click on the "Next" button to proceed.
▶ Step #6: Write Down Recover Seed Phrase
Your recover seed phrase will now be provided. Under no circumstances should you lose this information. So, it is crucial that you write down the recover seed phrase and keep it in a secure place. In a situation where your Electrum wallet needs to be restored (and your private key is lost), you can make use of the recover seed phrase instead.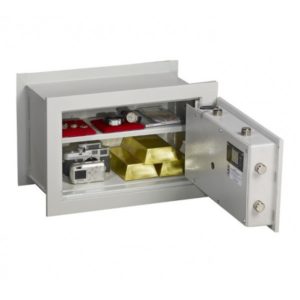 ▶ Step #7: Enter Recover Seed Phrase
In order to ensure that you have accurately written down your recover seed phrase, the Electrum wallet would require that you enter the seed phrase in a box provided onscreen. Provide the seed phrase you have written down to proceed with your set-up.
▶ Step #8: Provide User Password
After you have correctly entered your recover seed phrase, you will be required to provide a strong user password. Click on the "Next" button after providing and confirming your strong user password.
▶ Step #9: Select Server 
The next step requires that you select the server that you want your Electrum wallet to be connected to. The "Auto Connect" option is a great choice as it helps to connect you to a server automatically especially if you are not sure of which server you would like to be connected to or if you are using the Electrum wallet for the very first time.
▶ Step #10: Click the "Next" Button!
To conclude your Electrum wallet set-up, you will need to click the "Next" button after you have selected your preferred server. Once you do this, you are done with the set-up.
Receiving and Sending Bitcoins on Electrum Wallet

To receive Bitcoins (BTC) on your Electrum wallet, you just need to follow these 4 steps.
▶ #1: On the main onscreen window of your Electrum wallet, click on the "Receive" tab.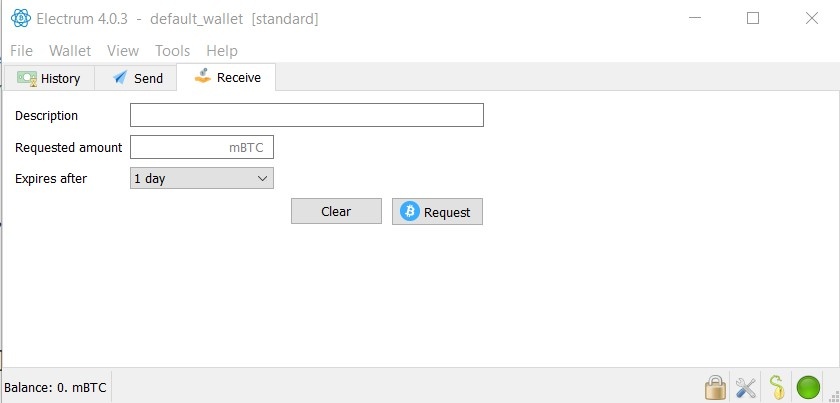 ▶ #2: You then need to copy out your receiving key which is a relatively long string of letters, numbers and special characters that can be seen next to your "Receiving address" information. To do this, simply click on a "Copy icon" represented by a couple of papers placed on a blue colored background. By so doing, you will copy out your receiving key which will be saved onto the clipboard of your computer system.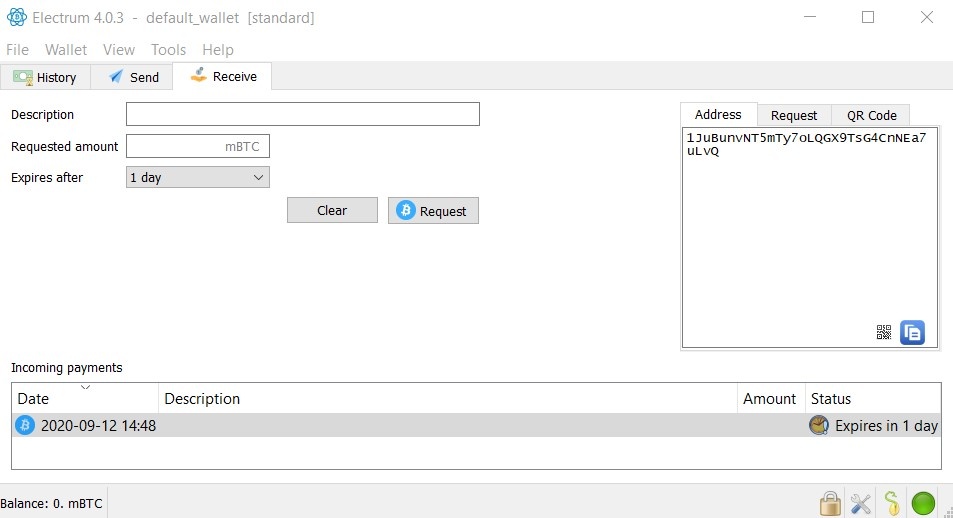 Copy your Wallet address from here and give it to someone when you want to receive bitcoins on your wallet.
▶ #3: If you are sending Bitcoin to your Electrum wallet, for example from one of the many exchanges. twill then need to paste your receiving key onto the send address box that is available in the withdrawal section of the exchange. Click the "Send" button to send Bitcoin from the exchange to your Electrum wallet.
▶ #4: In a situation where you want to send Bitcoin to your Electrum wallet using a mobile device like a smartphone or tablet, using the QR code would work perfectly.

Sending Bitcoin From Your Electrum Wallet
once your wallet is funded. To do so, just follow these steps:
▶ #1: To send BTC, click on the tab labelled "Send".
▶ #2: Make sure to copy out the right receiving address for the Bitcoins you intend sending. You can make online payments in BTC, send Bitcoins to family, friends or business associates and also to a crypto exchange.
▶ #3: Once you have copied out the receiving address, paste it onto the "Pay to" box. Make sure to confirm that the address is accurate.

▶ #4: Input the BTC amount you want to send in the "Amount" box.
▶ #5: You can then modify your fee. However, note that the transaction time is dependent on the fee you pay. Longer transaction times can be associated with smaller transaction fees. Use the slider to adjust your fee. By moving the slider to the extreme right, you will pay higher fees but your BTC will be sent out to the receipting at a much faster time.
▶ #6: Before you hit the "Send" button, make sure you triple check all the information provided. Once you are satisfied with the information, click "Send".
In Closing
Electrum wallet v1.3.5 (BTC) is the latest version of Electrum wallet out there. This wallet is used for receiving and sending Bitcoin (BTC) only.
It is a reliable, trustworthy, dependable and secure software wallet that offers users the assurance that comes with its almost 9 years of experience.
If you are looking for more information about bitcoin technology you can also visit the famous bitcointalk.org forum.
If you want install a BSV Wallet you can install this very similar wallet on your Windows, OSX , Python,Android and even Python…
Or you can also create a Coinbase wallet here.